2023-2024 Winter Season Information
---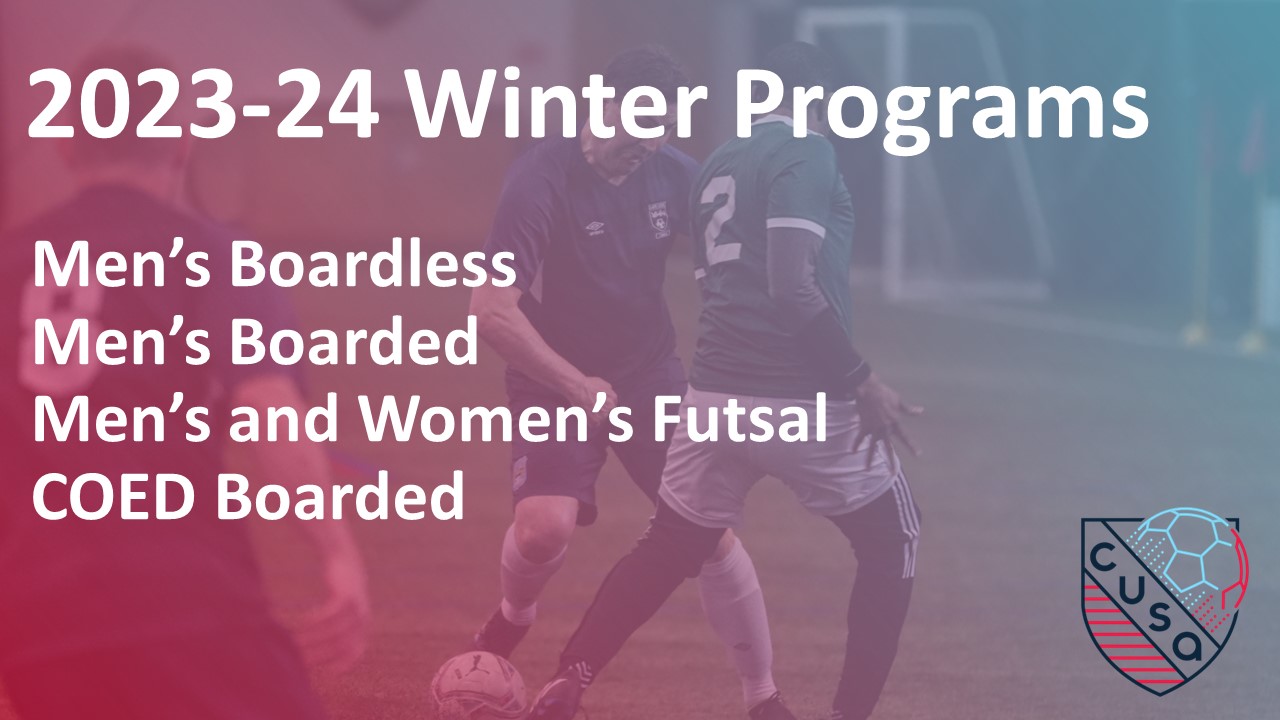 Indoor 2023 24 Team Registration Now Open!
Teams who pay their full deposit and balance of fees by the specified dates will be entered into a draw for FREE season fees.
Not sure where your team will be in 2023-2024? Here are the final league standings from 2022-2023.
Team Registration Deadline is 11:59pm on Sunday September 24th.
Balance of fees are due by October 25th.
Click the photo for more program details. Information will continue to be updated.
2023 ASA Membership
All Players who did not register for Summer 2023 Programming, or the 2023 Nations Cup, will be required to purchase a 2023-2024 ASA Membership (Learn More)
Boardless Program Update - Shift to 6v6 and 1/4 fields due to facility access
Please review the Boardless Program Offerings document closely prior to registering, changes have been made.

Click Here to login and register
New to CUSA? Team registration instructions can be found here